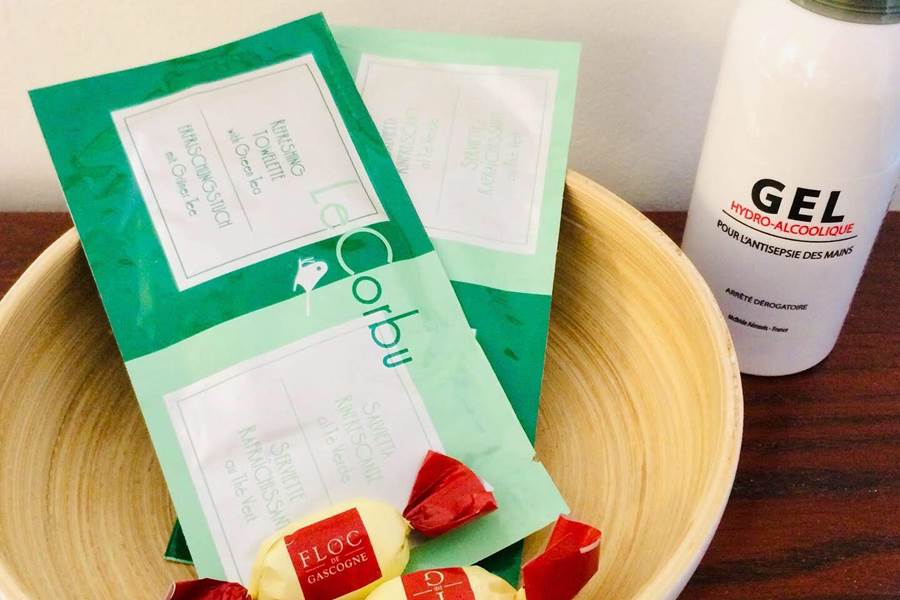 For the well-being of our customers ...
The deconfinement is announced: Good News !!!
Finally, life will resume. Yes but not just how!
So La Cordillière, attentive to everyone's health, takes special measures to reassure you and take care of you.

Pascale and I are particularly vigilant about the cleanliness of our premises . A cleaning AND a total disinfection of all our premises will be carried out between each stay.

We provide you with hydroalcoholic gel in each room for the disinfection of your hands.

We also provide you with a disinfectant product allowing you to disinfect your room yourself during your stay if you want to reassure yourself on this point.

The breakfasts will of course remain convivial but will be practiced according to the recommended methods of distancing . So you can have breakfast with confidence. And if you wish, we can serve you at the time you wish.

Of course, Pascale and I will receive you with mask and gloves, always with a view to protecting you as well as possible.

After this small list of measures, I nevertheless specify that the Gers is one of the departments least affected by the epidemic. There were no cases of covid19 within a radius of 40km around!
So the Gers is THE place to come and relax, take a breath of fresh air and forget the anxiety of confinement !!!

La Cordillière is waiting for you and will get you back on your feet !!!